Transition Parents
Transition Parents
22 May 2020 (by admin)
22nd May 2020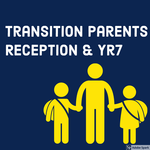 Dear Parents and Guardians,
I am emailing you an update on your child's transition to Chetwynde in September in either reception or year seven. As you are reading this email, it shows you now have access to school jotter, which is our communication platform to parents. We are busy planning for your child's arrival and in the meantime, we thought you may enjoy finding out more about our school community by joining our Facebook pages, ChetChat and Chetwynde Primary. These spaces are full of all the things we are all doing during the lockdown period.
https://www.facebook.com/Chetwynde-Primary-School-101309851515326/
https://www.facebook.com/groups/704600320079520/
Some parents have asked about the uniform list and include a link to the relevant page on our website and also to our page for 'Transition' which we will continue to populate in the coming weeks, so keep checking back.
https://www.chetwynde.co.uk/transition
https://www.chetwynde.co.uk/information/school-uniform
More information and transition activities will follow after half term.
Once again if you have any questions regarding your child starting at Chetwynde, please do not hesitate in contacting myself.
Kind Regards
Mr Swainson
Assistant Headteacher (Behaviour, Personal Development and Transition)
Chetwynde School
m.swainson@chetwynde.cumbria.sch.uk
Tel: 01229 824210
Ext: 140