Parents and carers survey - RSE Relationships and Sex Education at Chetwynde
Parents and carers survey - RSE Relationships and Sex Education at Chetwynde
2 July 2020 (by admin)
2nd July 2020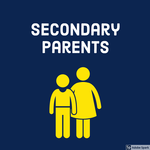 Parents and carers survey (FOR SECONDARY PARENTS ONLY) - RSE Relationships and Sex Education at Chetwynde
From September 2020, all schools must deliver relationships education (in primary schools) and relationships and sex education (in secondary schools).
Our Relationship and Sex Education policy and programme is designed to correspond to the DfE's Sex and Relationship Education Guidance. It outlines the philosophy underlying Chetwynde's attitude towards relationship and sex education which is one of encouraging children and young people to make safe and responsible personal decisions. It is an education not to be delivered in isolation but holistically. It is to support young people through the natural changes of adolescence and to encourage positive behaviour patterns within positive, supportive and loving relationships. Parents and carers are an essential support in the successful delivery of this part of the curriculum and we welcome your input.
Please complete the attached survey and add any additional comments at the end.
Mrs A Currie Head of PSHE (Secondary)