Changes to Homework - Senior School
Changes to Homework - Senior School
19 September 2020 (by admin)
19th September 2020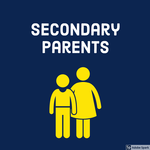 Dear Parents and Carers,
We have decided to move the senior school over to Assignments in Teams and stop using Show My Homework from this Monday. This move is to support further potential remote learning as we are now working entirely in the Microsoft Office suite. Since our return to school, teachers have begun moving to use Teams and OneNote in their daily classroom teaching to facilitate being able to move seamlessly to remote learning if needed. The added bonus of using OneNote is that lessons are permanently available to students after the original lesson, supplementing revision and allowing absent students to catch-up. Teams and OneNote are also widely used applications in the wider world, so students are also building a valuable skill set in being able to use them confidently. We know you value being able to check-in on your child's homework, and there is a new feature in Assignments called 'Weekly Guardian Email Digest'. These are weekly emails sent to students' parents or guardians. The emails will contain information about assignments from the previous week and for the upcoming week and will be sent over the weekend. This feature will be available very shortly, and we will let you know when this goes live.
I include a link to a YouTube page run by one of the developers of Microsoft Teams who posts excellent tutorial videos for teams and OneNote that you and our students may find helpful.
https://www.youtube.com/c/miketholfsen?sub_confirmation=1
If you need any help with Assignments, please be in touch.
We have also given all of the senior school students a mini whiteboard to help teachers facilitate feedback from a distance in the classroom. Students should have these available for every lesson. Please can they have a whiteboard pen to put into their stationery kits?
Once again, many thanks for your support as we continue to create the 'new normal'!
Kind regards,
Chetwynde