Letter from Mr Swainson re. Attendance
Letter from Mr Swainson re. Attendance
14 December 2020 (by admin)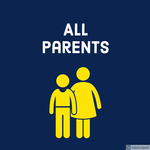 Dear Parents, Guardians and Students,
I hope you are looking forward to a well-deserved break over the festive period. Between now and the end of the term, every student in the school will be receiving an attendance certificate. The document will give information on your son or daughters attendance percentage. Additionally, it provides information on absences from school.
Overall the attendance this term has been excellent with the whole school attendance of 96%. I want to take this opportunity to thank you for your support in getting your children into school in which has been a challenging yet rewarding first term.
If you have any questions regarding the information, please do not hesitate in contacting myself after the Christmas break.
Have a Happy Christmas.
Martin Swainson
Assistant Headteacher (Behaviour, Personal Development and Transition)