WOW!
WOW!
25 February 2020 (by admin)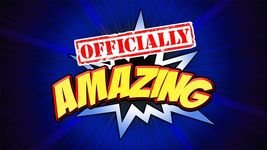 I wandered into the theatre this morning, and my jaw dropped!
Mrs & Mr Parkinson and their dedicated team of volunteers have truely transformed our drama space. This no ordinary 'face-lift' - this is a Chetwynde 'face-lift'! The new stage is a work of art and has clearly had much love poured into it over the last few weekends, and that dedication will make it a special place for many years to come. This is what I love about our school - a real sense of community and fantastic parents that help to make great things happen.
I was going to post some pictures, but then I thought 'No!". If you want to see the end-result then please buy tickets for the production, 'We Will Rock You', and come and see it for yourself! What better way to show our thanks and appreciation for all the hard work that has been gone into making this project happen.
So, lights, camera, action and good luck for the first cast to tread the Chetwynde Boards!
Ms Robinson