UKMT Intermediate Maths Challenge Success
UKMT Intermediate Maths Challenge Success
26 February 2020 (by admin)
26th February 2020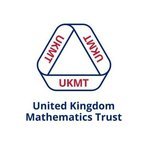 Students in Year 9, 10 and 11 took part in this year's UKMT Intermediate Mathematical Challenge, achieving fantastic success.
In total, 17 certificates were awarded to our students with 5 Gold, and 9 Bronze certificates. The UKMT organises national mathematics competitions and other mathematical enrichment activities for pupils aged 11-18.
40% of pupils are awarded certificates, with the top 6% receiving a gold certificate, the next 13% silver and the next 21% bronze nationally. This means that 14 students at Chetwynde School were in the top 40% of young mathematicians who participated in the challenges.
There were exceptional performances by Adrian, Subhash, Aman, Pranav and Casey who achieved gold certificates, and qualified for the European "Pink Kangaroo" Mathematical Challenge, which they completed on March 19th. Casey's performance was phenomenal as he was awarded the "Best in School" certificate for achieving the highest score.
Students achieved the highest number of students qualifying for the Pink Kangaroo in the history of the school.
All students taking part showed brilliant determination in solving unfamiliar mathematical problems by applying mental, logical and analytical skills.