Top of the Form - Round One
Top of the Form - Round One
2 March 2020 (by admin)
2nd March 2020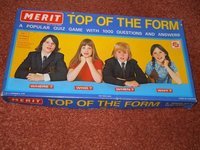 Yet again, Chetwynde wins!
The team, comprising of Sanjana, Subhash, Casey and Simran, won their first-round against UVHS by 20 points. It was a fantastic evening showcasing our talented students. The semi-finals will be the week of 17th March 2020.
Thank you to Mrs Berry, also, for her hard work in prepping the team and making the event a success.
Good luck in the next round!