Donations Needed!
Donations Needed!
11 March 2020 (by admin)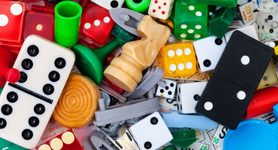 Dear Parents
The library team are starting a range of different clubs during lunchtime in the library and they need some donations of quality and complete board games (Monopoly, Cluedo) and sets of cards (including Top Trumps and Uno). They need to be suitable for secondary pupils (11-16). Can you please drop off any donations to the office. They will be accepting donations until the 20th March 2020
Many thanks for your support.