Update
Update
22 March 2020 (by admin)
22nd March 2020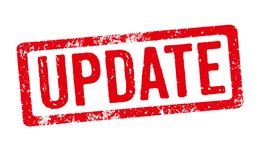 Firstly, thank you to everyone for being patient with us during this difficult time and helping us move forward as a whole community.
Please can I remind everyone to keep checking the website for information. The app is excellent in terms of sending news, newsletters and messages; but the website holds much more information — such as our Remote Learning support.
It seems as if some parents might not have navigated to the website and seen the very FIRST tab - 'Remote Learning' where all the instructions are for what to do. (see picture below) If you could keep spreading the word amongst yourselves to also look at the website, that would be helpful. Resources and information will continue to grow daily, so keep checking back.
Please can I ask you all to be patient as the teachers work to create content and online learning with very little lead-in time or resourcing provided by the government. We have been planning and preparing remote learning at the same time as delivering normal teaching over the last couple of weeks and also planning for in-school provision for key workers children, all while trying to keep a calm environment in school for our students. I am sure you can appreciate the workload.
In senior school, every yr11 and yr10 class has had a TEAM set up in Microsoft - a platform they already know how to use. 10 and 11 are the priority (all though that has now changed for yr11 with the cancelling of exams.) KS3 are being sent work via SMH. Primary sent home letters last week for log-ins for Show My Homework - where projects are set. Spell zones also being set up for primary, and again, these logins went home last week.
We have also created two Facebook pages (one for senior -Chetchat and one for primary.) These are intended to be community places where we can share activity ideas, keep in touch and provide another layer of support. We would encourage both parents and students to sign up for these pages and ask that we make them happy, positive places to be together.
Direct phone numbers to SMT have been published for urgent support.
Free School Meals: If you are entitled to free school meals, then please order as normal through lunch shop before 10am tomorrow. The school are providing packed lunches which will be delivered to you by a member of staff. We are awaiting further government guidance on this, so these arrangements may change. We will keep you updated.
Finally, this situation is beyond what anyone expected only a few short weeks ago. We are working hard to provide support, but this must be a team effort. If you have ideas, suggestions or feedback to help us all, (together) create a way forward, then please be in touch.
Once again, thank you for your support.
SMT