Update for key workers
Update for key workers
26 March 2020 (by admin)
26th March 2020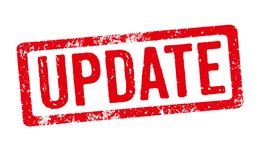 I wanted to update you all on the plans for next week. As you will know, the school has been open this week for the parents of key-workers. We have also offered help and support for families on free school meals through our delivery service. Our outreach team has also dropped off foodbank vouchers and chairs and desks for pupils in need. We also opened up our canteen as a local hub for Free School Meals, to support families in other schools.
Chetwynde wants to try and support the families of key-workers as long as we possibly can. I volunteered us as a hub school to the local authority, after a fantastic response from my staff, offering support and willing to continue working through their holidays. Yesterday I received confirmation that Chetwynde will continue to open next week as a hub school.
I am immensely proud of my staff. I asked for volunteers to staff the hub over Easter, and it is humbling to have had such a charitable response from my team that are willing to support others during their holiday time. It truly reflects the values of Chetwynde School.
Below is a link for parents to fill in for emergency childcare next week.
Please can I remind everyone that this is for parents of key workers only. It is not to give parents a break. It is also not for parents that have one person at work and the other working from home. This provision is the last resort for key-worker parents. Adhering to this guidance is crucial as we may potentially have children attending from other schools next week, so that means places will be limited. I will send parents and children away if you do not meet the criteria. I need to ensure that I safeguard the staff supervising the pupils.
This provision will be reviewed daily and will be dependent on staffing levels and the availability of hygiene products.
As always, thank you so much for your continuing support.
Take care
Mr Jefferson
https://forms.office.com/Pages/ResponsePage.aspx?id=UqpuLTXU-UuRllQvfwra1T5oo1gtVUhNgWRjTJOciM5UQlpWVkI3UlpCM0RJWkFIMVNUMjk4OEpPTi4u
Share this: