Keyworker Childcare Request Deadline
Keyworker Childcare Request Deadline
1 April 2020 (by admin)
1st April 2020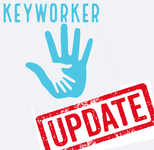 Good Morning!
Could keyworkers needing emergency childcare, please fill in the TWO forms for the coming weeks. (6th and 13th April). These forms need to be completed by 12pm tomorrow (2nd April).
Please click this link to the new page on the website where we will post the forms. Request Form Link
We would also like to pass on our HUGE thanks to all the keyworkers from the Chetwynde community. We appreciate the sacrifices you are making for the rest of us during these strange days!
Chetwynde