Revision & Study Techniques
What is Revision?
---
Revise v.t. to study anew, to look at again; revision the act of reviewing materials to ensure you have remembered it long term.
Revision, then, is looking again at something that you have previously studied, usually intending to learn it to pass an exam.
But what if the study and revision techniques you are using are not actually helping you achieve the goal of long term knowledge retention!
(P.S IF YOU SCROLL OVER CERTAIN WORDS AND THEY ARE CLICKABLE, THEY WILL TAKE YOU TO A DEFINITION OF THAT WORD.)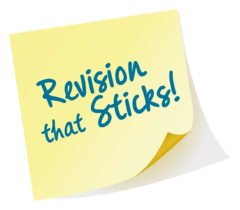 Your teachers have been exploring how we teach in school in order to help you to learn knowledge so that it embeds into your long-term memory.
This is called:
THE SCIENCE OF LEARNING
At this point, we are going to hand you over to some professional research scientists who are going to explain some of the best ways for you to organise your study and revision - and most importantly

WHY

you should study this way!